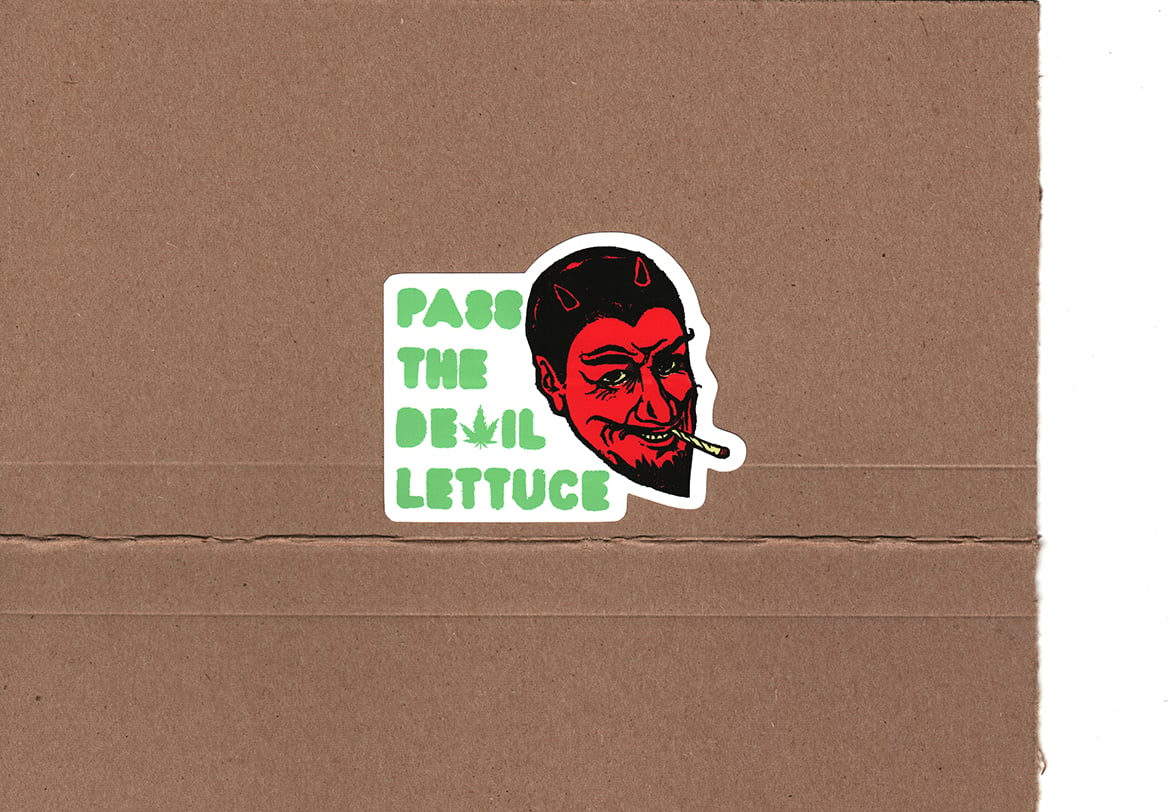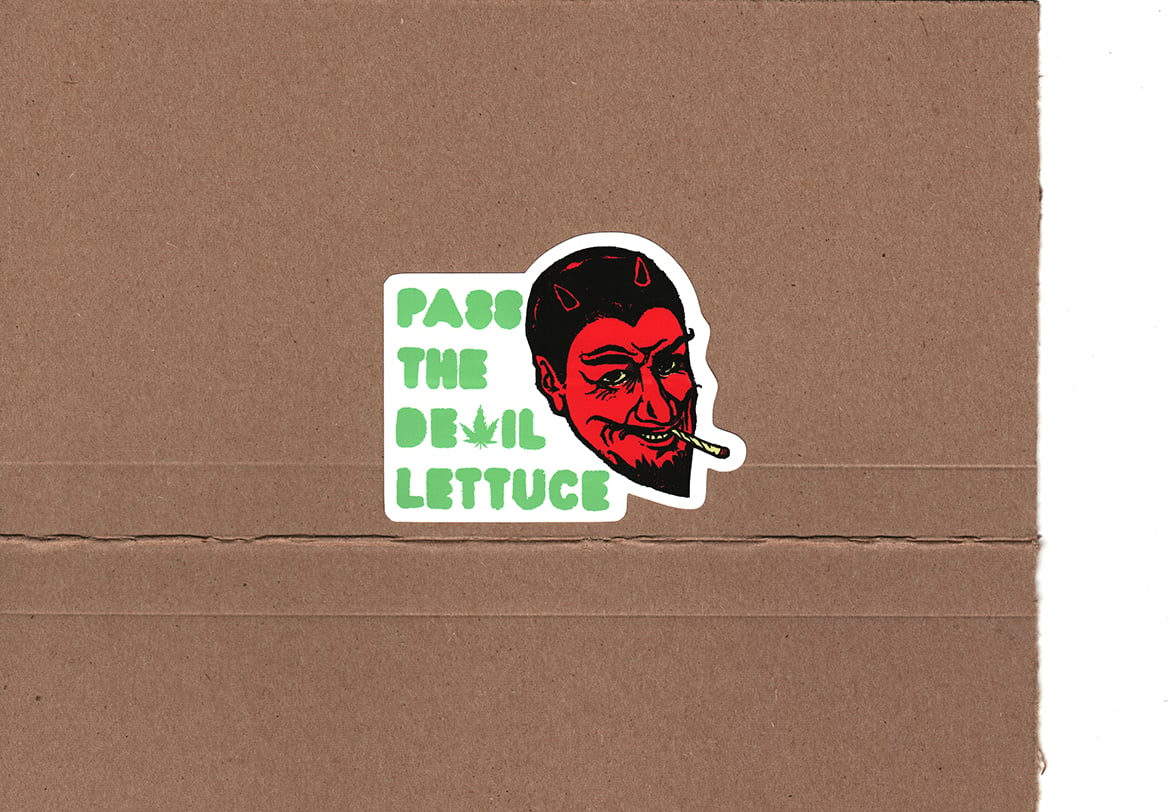 Devil Lettuce Sticker - 2"x4"
$1.50
The youth must be corrupted! Toppling shadow governments? Recovering cursed relics? Then this unique, hand-cut, 2.5 by 3.5 inch sticker may or may not help you, I don't know!
But it does feature a unique illustration by Micah Ulrich, so this sticker is made for trouble - just like you.